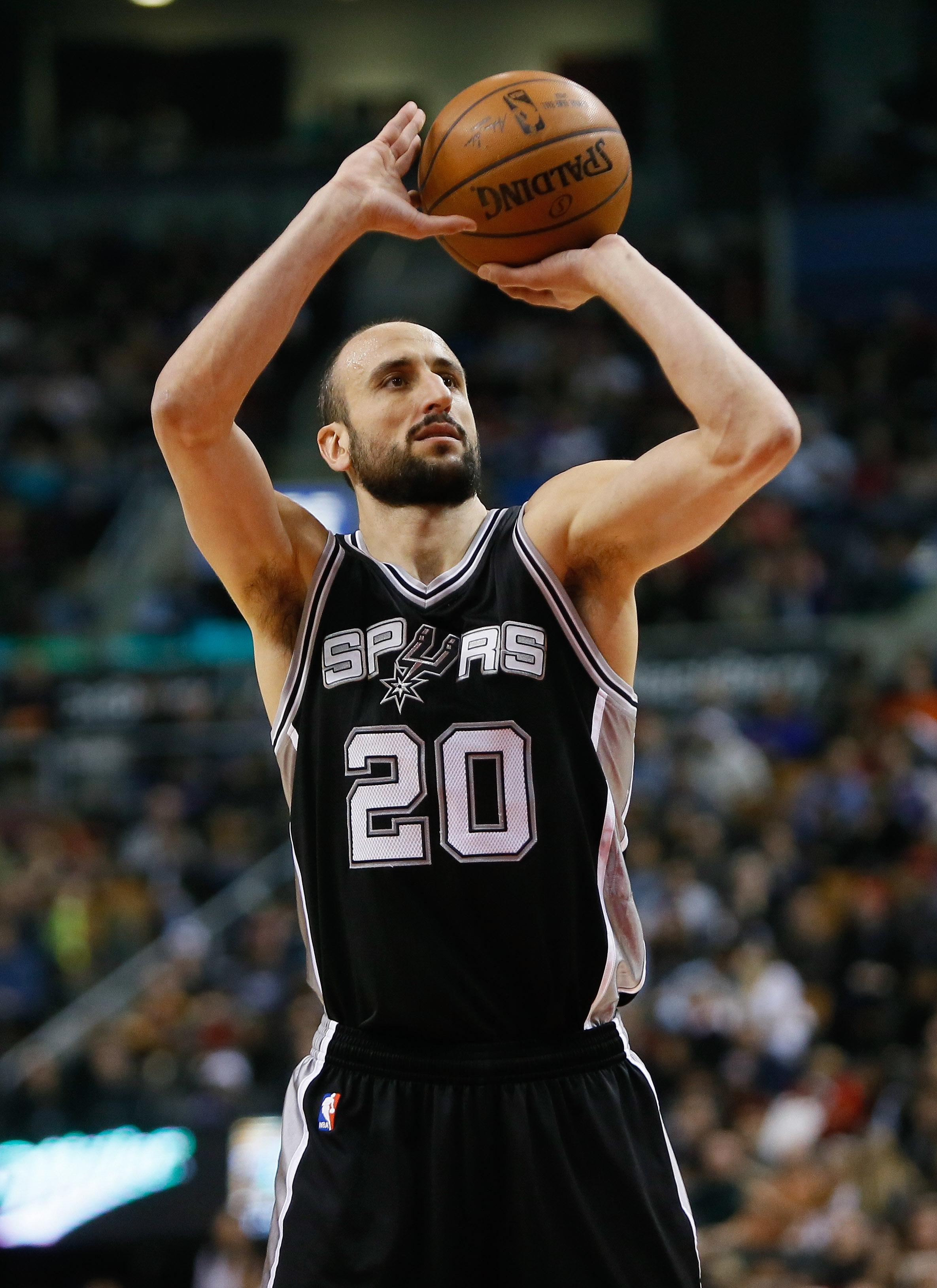 Manu Ginobili
If you have any doubts about whether my rankings include any personal bias, today's entry wipes away those doubts. Including one of my least favorite players of all time in my all-time top 100 is difficult, but I must stay true to the statistics, and the numbers don't lie. Can you name every 6th Man Award Winner who has at least 2 All-Star appearances and 3 championships? There are only two: Kevin McHale and Ginobili.
Manu has always kicked his game up a notch in the playoffs. In 2005, for example, he was the #2 player on the World Champion Spurs, and his stats from the postseason are much more impressive than those from the regular season. Take a look:
Regular Season - 16.0 pts, 4.4 reb, 3.9 ast, .471 FG%, .376 3P%, .803 FT%
Playoffs - 20.8 pts, 5.8 reb, 4.2 ast, .507 FG%, .438 3P%, .795 FT%
That was the most impressive point of his career so far, but he was also the third best player on the 2007 Spurs and the 4th best player on the 2003 Spurs, also both NBA champs. At age 36, he was once again the 4th best player on a championship team, 11 years after earning his first.
Overall, he has played in 5 NBA Finals, winning 4 times, and has been an important player each time. He had 12 straight seasons of averaging at least 10 points per game, and has never missed the playoffs in his career, even though he has never been the star player on the Spurs at any point in his career. Playing alongside Tim Duncan has obviously provided a boost to Manu's standing here, but Manu also may have had something to do with Duncan's overall greatness.